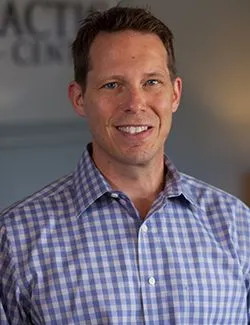 Thank you for your interest in Tacoma Chiropractic Center. I've been helping patients improve their quality of life through chiropractic care since 1998. If you're reading this than you are probably experiencing some form of pain or ache that's preventing you from exercising, working, sleeping or general everyday life things and we're here to help you.
After graduating with my doctorate degree from from Los Angeles College of Chiropractic and practicing for a few years in California, I moved to Washington State. I joined The Franciscan Medical Group at St. Joseph Medical Clinic and practiced there for 8 years. I am proud to say that my wife and I were the only chiropractors employed by a major medical group in the South Sound and were endorsed by their administration. I believe in the patients benefit of incorporating chiropractic care with other medical care specialties which is why I enjoy maintaining a rewarding relationship with the local medical community. We are happy to work with your primary care providers at CHI Franciscan, Multicare, Kaiser and many independent medical providers, specialists and therapist as part of your health care team. Today, I enjoy having my own practice at the Tacoma Chiropractic Center. It allows me to provide a more personal chiropractic experience for my patients.
In keeping a balance between chiropractic care and other activities, you can find me coaching my children's baseball and soccer games, boating, skiing and just about anything outdoors. Among my personal achievements are several marathons and Ironman triathlons. Regular chiropractic and massage therapy have helped me stay fit during training and competitions and I know it can help you with your personal goals too. I look forward to seeing you at my office to show you how I can help you with your personal healthcare goals.
Sincerely,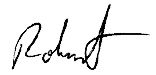 Robert Stalder, DC
Click below to learn more about Dr.Robert Stalder