Car Accident Injury in Tacoma
Our chiropractor in Tacoma provides patients who are involved in auto accidents with comprehensive injury evaluation, documentation, and treatment following the incident.
If you have been involved in an accident, we encourage you to seek treatment immediately – whether you have begun experience symptoms or not. Our team of experienced chiropractors will provide you with the documentation and treatment you need following a car accident injury in Tacoma.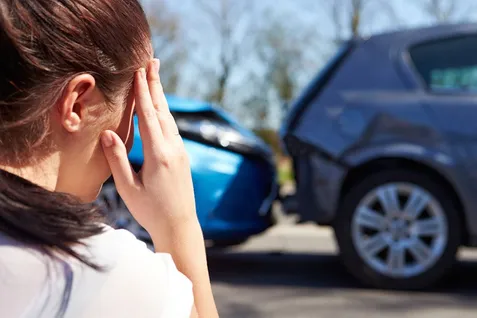 What is Whiplash?
The most common injury sustained in vehicle collisions is whiplash. Whiplash occurs when one vehicle strikes the other from behind. Whiplash can occur in collisions which happen at speeds as slow as five miles per hour! Many individuals involved in these minor fender benders do not seek medical treatment, believing they leave the incident unharmed, only to develop symptoms days, weeks, or months after the accident.
Whiplash describes the injury which occurs when the neck hyperflexes and hyperextends in a whip-like motion, stretching and tearing soft tissues in the area. Whiplash typically does not present symptoms immediately after the injury, with symptoms sometimes occurring up to a month after the injury is sustained. Symptoms of whiplash include headaches, muscle pain and stiffness, loss of flexibility, and tingling and numbness. If left untreated, it can lead to insomnia, depression, and severe anxiety.
Auto Accident Injury Treatment and Advice
Seeking treatment immediately following an auto accident will not only reduce the severity of future symptoms related to the accident, but will also ensure proper healing and accident documentation. Our team of chiropractors and therapists will assist you through the diagnosis and treatment process using a comprehensive list of holistic wellness services, which in addition to state of the art techniques such as Active Release and the Graston techniques, include:
Chiropractic Adjustment
Massage Therapy
Functional Rehabilitation
Oxygen Therapy
At Tacoma Chiropractic Center, our goal after you have been involved in a vehicle collision is not only to help you heal, but also to assist you with the additional responsibilities which might accompany an auto accident. We not only provide excellent physical care and treatment following an auto accident, but also advice regarding documentation for insurance and legal purposes and referrals for additional medical treatment and advice.
Suffered a Car Accident Injury in Tacoma? Schedule a Consultation with Tacoma Chiropractic Center
To schedule a physical examination, injury evaluation, or to learn more regarding your medical coverage following a car accident contact our office at (253) 759-1500. We look forward to helping you heal and reduce anxiety during stressful situations such as auto accidents.