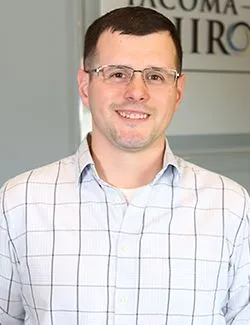 Dr. Lupe Sanchez grew up in Southern Oregon before relocating to Portland,Oregon to where he received his Bachelor of Science degree in Human Biologyand Doctorate of Chiropractic degree from the University of Western States in2011. Dr. Sanchez stresses the crucial nature of properly functioningmusculoskeletal and nervous systems to achieve optimal patient health. Heis an adamant believer in the importance of a natural, holistic approach topatient care. Dr. Sanchez ardently emphasizes patient education andultimately giving his patients the knowledge, confidence, and toolsnecessary to take an active role in their recovery to optimum health andfuture injury prevention.

Dr. Sanchez's integrated approach to treatment includes the co-managementof patients' new and existing conditions with other healthcareprofessionals—including medical doctors, physical therapists, massagetherapists, and naturopathic doctors. Connecting with the patient as awhole person and catering treatment to suit each individual patient areprincipal aspects of Dr. Sanchez's vision for peak patient health.

Dr. Sanchez is a certified provider of Graston Technique, which is a highlyeffective instrument assisted soft-tissue mobilization technique. He hasexperience treating athletes of all levels at various sporting events.

Dr. Sanchez enjoys being with his beautiful wife and three children. Heenjoys many sports including basketball, road cycling, skiing and golf.

Click below to learn more about Dr.Lupe Sanchez